If a link does not open by clicking on it, copy and paste the link into your address bar if you do not know how explanation follows.
How To Copy & Paste A Link From The Web Page
1. Navigate to the Web Site Link
2. Select the entire Link with your mouse- slide mouse over link while holding down the left button
3. Right Click over highlighted link then click copy
4. Move mouse to the address bar - with mouse cursor over bar right click and click paste
5. Thank click go or hit enter to go to the Web Page.
"North Country" will make its world premiere at the 30th Toronto International Film Festival as a Gala Presentation on Monday, September 12
WORLD PREMIERE OF NIKI CARO'S NORTH COUNTRY A GALA PRESENTATION

Toronto – Niki Caro's NORTH COUNTRY receives its world premiere as a Gala Presentation at the 30th Toronto International Film Festival. NORTH COUNTRY stars Academy Award©-winner Charlize Theron in an inspiring story of a single mother who rallies her female coworkers to rise above the unfair treatment they face at a local mining company. At once inspiring and heartwrenching, NORTH COUNTRY also delivers commanding performances from fellow cast members and Academy Award©-winners Frances McDormand and Sissy Spacek, along with Sean Bean, Richard Jenkins, Jeremy Renner, Michelle Monaghan, and Woody Harrelson.

In the wake of a failed marriage, Josey Aimes (Charlize Theron) returns to her hometown in Northern Minnesota hoping to build a better life for herself and her two children. Encouraged by her friend Glory (Frances McDormand), one of the few female miners in town, Josey takes a job at the mine.

She's prepared for the back-breaking and often dangerous work, but coping with the harassment she and the other female miners encounter from their male coworkers proves far more challenging.

Josey's attempts to carve out a better future for her family put her at odds with her children, her disapproving parents (Sissy Spacek and Richard Jenkins), and her community. Through this struggle she finds the courage to stand up for what she believes in – even if that means standing alone. Ultimately, her journey takes her farther than she could have ever imagined and inspires countless others to follow.

NORTH COUNTRY is directed by Niki Caro from a screenplay by Michael Seitzman. Produced by Nick Wechsler, the film is distributed by Warner Bros. Pictures.

To go to a web site copy and paste the link below to your address bar

"THE OFFICIALWEBSITE FOR THE MOVIE IS"

www. northcountrymovie.com

The official web site is now up but not all sections are up yet
The Poster Is Here along with pic's from the movie
http://joblo.com/index.php?id=8414
SEE THE MOVIE TRAILER HERE
http://movies.yahoo.com/feature/northcountry.html
Link Added on September 07, 2005
North Country preview that aired on ET
http://ctheron.com
Wallpaper Downloads
http://northcountrymovie.warnerbros.com/downloads.html
" BREAKING NEWS Sept 13,2005"

IRON RANGE TO GET THE MOVIE PREMIER ?

Premier on the Iron Range ?

At the press conference for North Country at the Toronto film festival Niki Caro said she wants the people of the Iron Range to see The Movie first. Great it is starting to look like we will get the premier. Warner Brothers does not have any info available on this yet but hopefully it's soon to come. Caro also said she loves the people of the Virginia, MN. And cannot wait to be back here to see them all again. During filming and the many times I saw her at the coats hotel she seemed like a real sweetheart that really enjoyed her time here. Hope to see some of you at the premier hope they will invite the extras. If you have any new info please let me know by emailing me at Ron@cycloneplus.com THANK YOU

Charlize Theron takes on blue-collar tale

Sept. 13, 2005

http://www.ctv.ca/servlet/ArticleNews/story/CTVNews/1126570908327_147
"BREAKING NEWS SEPT. 20, 2005"

The Flash page on the official website at www.Northcountrymovie.com

Is now up and running. They cut off on my scene rite at my arm. On the first page that comes up when you click to enter the flash site there is a guy with a knit cap the last thing you see on the right side of the screen. I am sitting to the right of him you can see my grey sweatshirt I hope I make it in the movie.
 
 

North Country: An Interview with Charlize Theron

A long Interview With Charlize Theron

 

09/21/2005

Listen to the story of the women of the mines

1Hour Long

Some of the women in this story are mentioned in the book Class Action the book the movie North Country is based on

Click on the listen link on the page to listen to the program

 
 

Thank You Soo Much For Looking At My Site :)

 
TODAY SEPT. 30 CHARLIZE THERON WILL BE ON OPRAH SHE IS SOPPOSED TO TALK ABOUT NORTH COUNTRY FROM WHAT I HEAR IN MINNESOTA IT IS ON AT 4:00 ON CHANNEL 3 VIDEO WILL BE ON OPRAHS SITE AFTER THE SHOW

 
 

CHECK THIS OUT 13 CLIPS FROM THE MOVIE ITS LIKE A MINNY MOVIE

 
 
 
 

CHARLIZE THERON PROMOTING NORTH COUNTRY ON ET

 
 

HOPE WE ALL GET TO SEE THE MOVIE FIRST

CEC theaters in VIRGINIA MN and Duluth advanced screenings are scheduled for crew and promotional purposes

 
 
NEW NEWS SEPT 30, 2005 "PART 2"
Posted: Monday, October 3rd 2005 8:40PM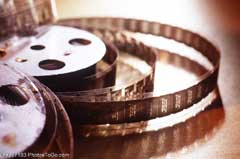 October 12, 2005
Exclusive Video Interviews:

North Country
Oct. 12: Conan O'Brien (NBC)


 
ADDED OCTOBER 17, 2005
Theron doubles up on drama, action with North Country, Aeon Flux
National Post - Canada
... forgotten what actors do," Theron said during an interview in September at the Toronto International Film Festival, where her new film North Country premiered. ...
TRUE 'NORTH'
San Francisco Chronicle - United States
... When Theron arrived in northern Minnesota's stark Iron Range region last winter to soak up the local atmosphere and meet her real-life role models, she was in ...
n 'North Country' art imitates life … to a point
Pioneer Press - St. Paul,MN,USA
"This isn'ta documentary." These were the first words director Niki Caro said when she met with Minnesota media before shooting "North Country" last February. ...
North Country
Zap2it.com - USA
This fictionalized version of the first successful sexual harassment prosecution, Jensen v. Eveleth Mines, centers on single mother Josie, who returns to her ...
Michelle Monaghan shows her range
New York Daily News - New York,NY,USA
... In "North Country," set on Minnesota's Iron Range, she all but disappears into the role of a miner, Sherry, who becomes increasingly withdrawn after suffering ...
Charlize Theron on North Country
Comingsoon.net - USA
Charlize Theron stars in director Niki Caro's new drama North Country from Warner Bros. Pictures. Theron plays Josey Aimes, a single ...
"North Country" Premiere Photos
About - News & Issues - New York,NY,USA
Photos from the Premiere of "North Country" featuring pics of Charlize Theron, Sean Bean, Michelle Monaghan, Alicia Silverstone, Cole Williams, Drea de Matteo ...
North Country
New York Magazine - NY, USA
You know all the ads that position this soot-smudged Charlize Theron iron-miner-versus-male-chauvinist-pigs vehicle as being in the tradition of Norma Rae? ...
New News For Minnesota Iron Range Residents 02/17/2006

Fortune Bay to host 'North Country' event
Coicides with Academy Award telecast

*Hope to see some of you there*

The Upper Minnesota Film Office will hold a fund-raiser at Fortune Bay Resort and Casino to coincide with Hollywood's night when the stars come out to see who will be honored as the best in cinema.

March 5 2006

Price will be $15 per person and will include food. The doors will open at 6:30 p.m., with the Academy Awards starting at 7 p.m.

Fortune Bay Resort & Casino: 218-753-6400
1430 Bois Forte Rd
Tower, MN 55790, US

Fortune Bay is offering a special room rate for the event. For reservations call

218-753-2611

Ticket price is $15.00 per person and can be reserved by calling the Upper Minnesota Film Office reservation number at 218-727-9060. You are welcome to dress up or dress casual for the evening.

FOR MORE INFO CLICK THE LINK BELOW

CLICK ON A MAP BELOW TO ENLARGE
Be sure to let me know what you hear and I'll add it to this page!
My Experiance On The Filming Of North Country

Please Read The Disclaimer
This is a private website not endorsed or affiliated with any of the companies whose trademarks, corporate names, or abbreviations, product names, or logos appear on this website and are the property of their respective owners. Information provided is believed to be accurate but not guaranteed.The comments are property of their posters. If you believe any picture or item on this website belongs to you please let me know and it will be removed.
Ron@Cycloneplus.com
2005 MyNorthCountry - All Rights Reserved.